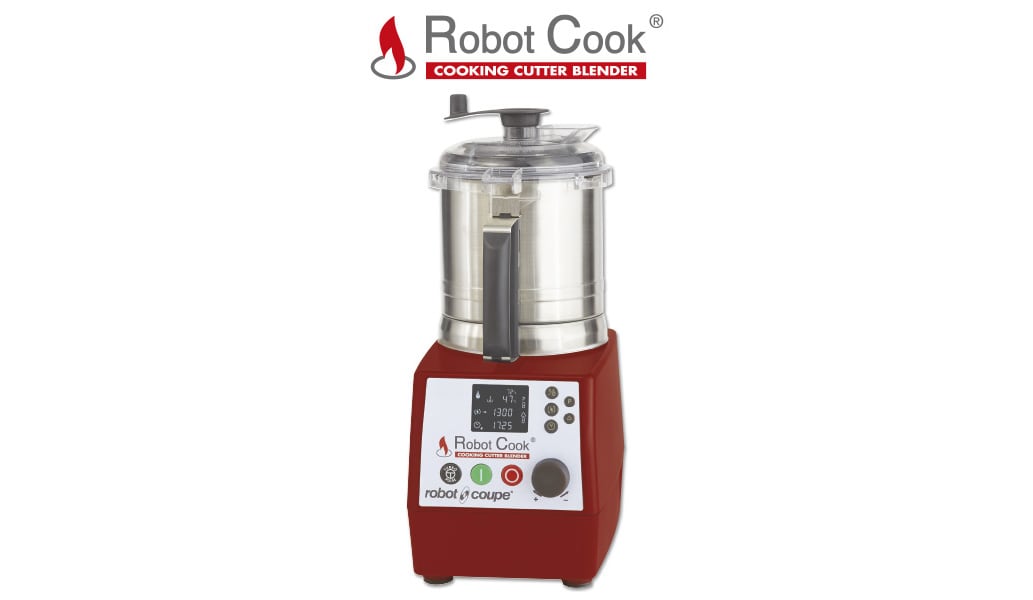 Seasonal home-made purées made easy with your Robot Cook®
Seasonal home-made purées made easy with your Robot Cook®
Purées, whether based on cooked or raw vegetables, are a traditional gourmet dish that is popular with both old and young alike. They are a welcome addition to the menu whether you are a caterer, a food professional or a chef. Nothing could be easier with your Professional Robot-Cook! Your handy cook's assistant will keep them hot as long as needed.
Whatever the season, there is a rich choice of tastes and colours – butternut squash, celeriac, carrot, parsnip, Jerusalem artichoke and many more. Braise vegetables in their own moisture to concentrate flavour, then chop. The turbo function of your Robot-Cook will reduce them to a fine purée. For a smooth, creamy result, add butter and milk and blend until just the right consistency. The large capacity of your cooking cutter-blender bowl means you can prepare large quantities beforehand which is a boon for your team when the rush begins.
When serving, add your own personal touch – a sprig of chives, dill, rosemary or thyme. A drizzle of aromatic oil and you're good to go.